Activists in the state instead are training their fire…on the Republicans who are just five votes away from winning control of the U.S. House.

"There are a lot of higher priorities," said Uyen Khuong, executive director of Action Together New Jersey. https://www.nj.com/politics/2022/04/bernie-sanders-is-leaving-nj-democrats-alone-this-year.html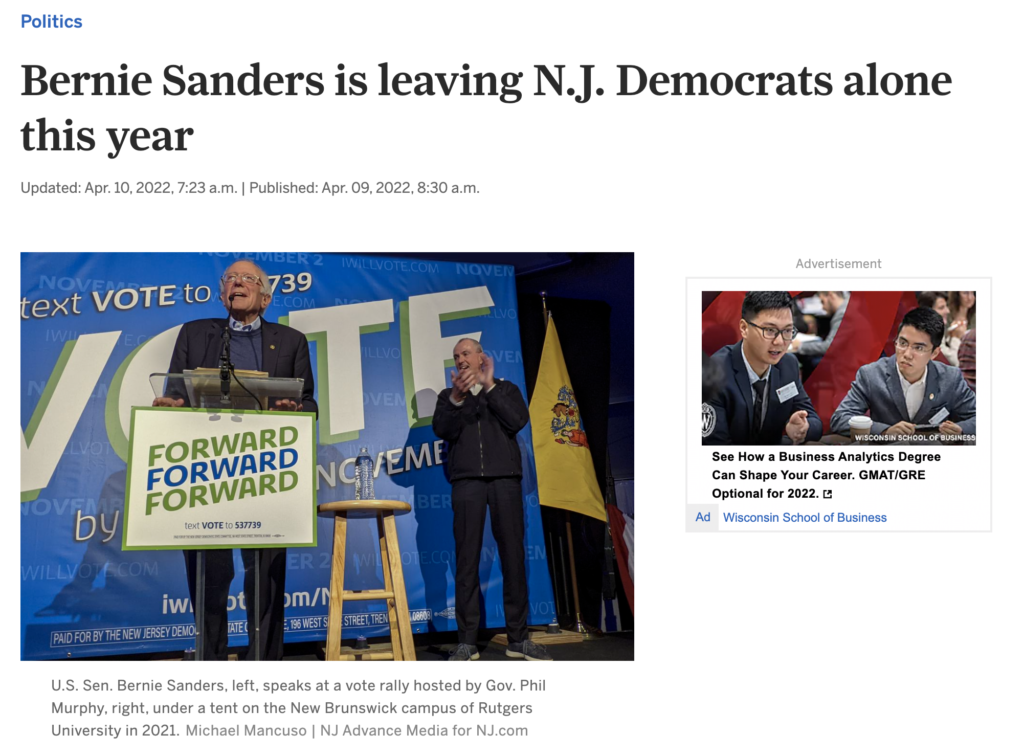 ---
Please support this aapi-led nonprofit. Please donate towards our work.