When good laws happen! We can spread good laws from states like they spread bad laws. Show up to learn and to support. Register here: https://www.mobilize.us/womenofcolorcoalition/event/402946/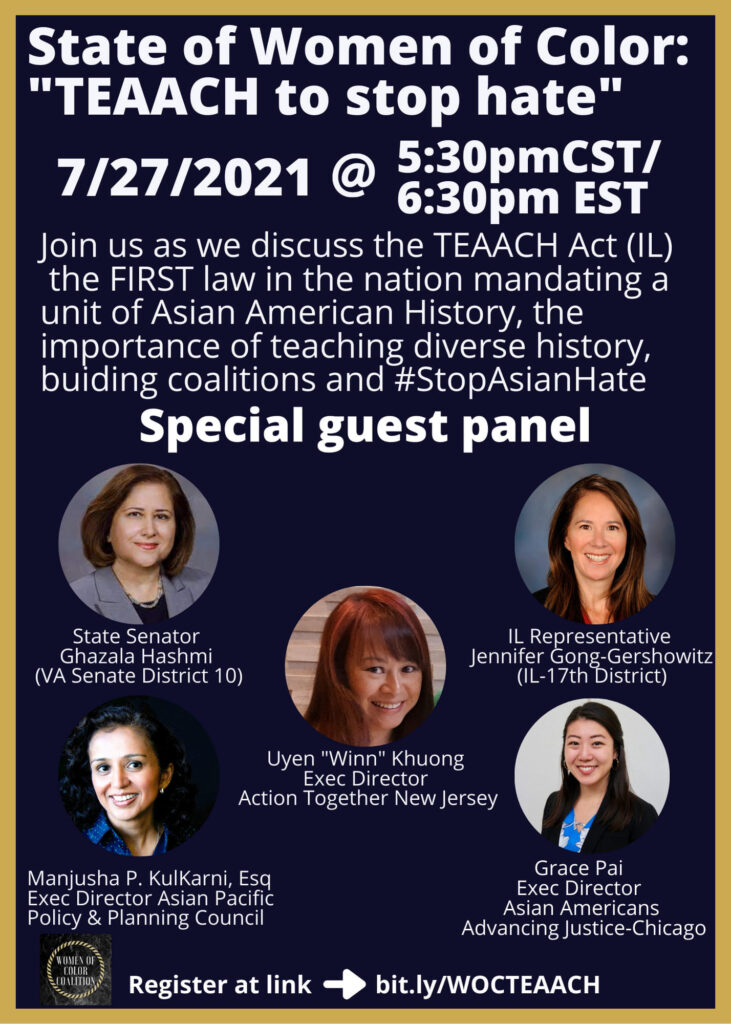 Do your donations align with your values of inclusivity and equity? By donating to our nonprofit that is comprised of a POC-majority board and led by our AAPI leader, your donation is your values in action.
---
Please support this aapi-led nonprofit. Please donate towards our work.