"When any part of the American family does not feel like it is being treated fairly, that's a problem for all of us. It means that we are not as strong as a country as we can be. And when applied to the criminal justice system, it means we're not as effective in fighting crime as we could be." —President Barack Obama
Our Initiative for Equity
Women of Color for Change is a coalition of mothers, daughters, leaders, and organizations led by Black women and their allies. We are dedicated to justice and the Principles laid out within the pledge. WOCFC is asking its local, state, and federal officials in positions of power and authority to influence and enact reforms to sign this pledge to not turn a blind eye to injustice. S/he will adopt and support the doctrine from the 2015 President Obama Task Force on 21st Century and Justice in Policing Act and any policy that will work to enact equality in all communities that encounter law enforcement.
How you can support this
WOCFC is asking for your dedication to justice and equity for all by signing the attached pledge. Through your commitment to justice and the community, we will finally have a working process to ensure justice under the law for all. WOCFC's goal is for our supporters to present this pledge to all elected officials and decision-makers in their community responsible for the reforms laid out in the pledge. The Pledge will be presented to the leadership at the local, state and federal levels as a promise to the American people to honor their oath to the communities they serve. Please sign the Pledge along with many of the other Americans who want justice for all.
Who can support this Pledge?
Just like you don't have to be a Person of Color to be a member of the NAACP or a female doctor to practice obstetrics and gynecology, anyone who supports the tenets of the Pledge is invited to both sign the Pledge and to get their community members to sign the Pledge. We need your help in your own community.
Where to get this Pledge?
Click here to download the PDF for the Pledge, Letter, and Pledge Certificate. It's one kit and that's all you need!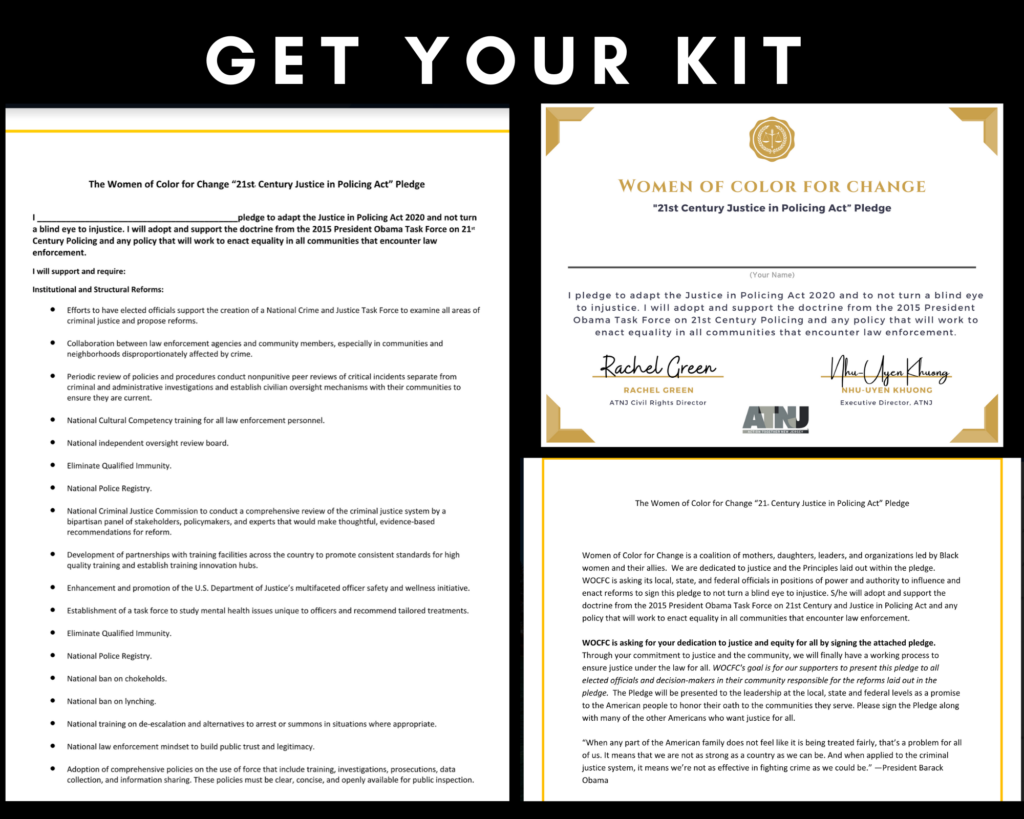 👇 *** If this ☝ was helpful to you and would like other women to join our initiative, please share and help inform others.